Operating Hours and Holidays
pen from 9:00–17:00 (entry permitted until 16:30)
Closed on Tuesdays, the New Year holiday, and temporarily before and after a special exhibition (please call us or visit our website to confirm) Open on Tuesdays that fall on a holiday then closed the following Wednesday
For special exhibitions that take place during the summer, the museum is open every day.
Admission Fees
| Admission Fees | Adult | College Student | Grade-School Student | Infant/Toddler |
| --- | --- | --- | --- | --- |
| individual | ¥200 | ¥100 | Free | Free |
| member of group | ¥160 | ¥80 | Free | Free |
Groups of 20 people or more are eligible for the group discount
Admission fees are subject to change during special exhibitions (including normal admission fees).
For smaller special exhibitions, the normal admission fees apply.
During the Seniors' Week, visitors who will turn 65 years of age or older within the year may enter the museum free of charge.
Visitors in possession of a physical disability certificate, a rehabilitation certificate, or a mental disability certificate may enter free of charge along with one accompanying individual.
Foreigner Discount: Present your passport to receive half off (¥100) the adult admission fee of ¥200.(Not applicable during special exhibition period)
Barrier-Free
Facilities
Considerate Parking

This parking area is exclusively for individuals who have difficulty entering the facility via the normal parking lot, such as wheelchair users, the elderly, and people with infants. It has an adjacent multi-purpose restroom (there are also multi-purpose restrooms within the facility).

Ramps and Elevators

The ramp at the museum entrance and the elevator at the stairway to the exhibition hall entrance allow individuals with wheelchairs or baby strollers to access the facility.

Wheelchairs and baby strollers

Wheelchairs and baby strollers are available for use (within the museum only) free of charge.
Multi-Purpose Restrooms

The facility has wheelchair-accessible restrooms equipped with ostomate facilities and diaper-changing stations. Each restroom also has a baby chair inside the stall. *Please make sure to bring the changed diapers with you when you leave.

Other

There is also a private room for nursing mothers. The area around the museum has a paved walkway, so individuals with wheelchairs or baby strollers can explore easily if they wish.
How to access the Considerate Parking area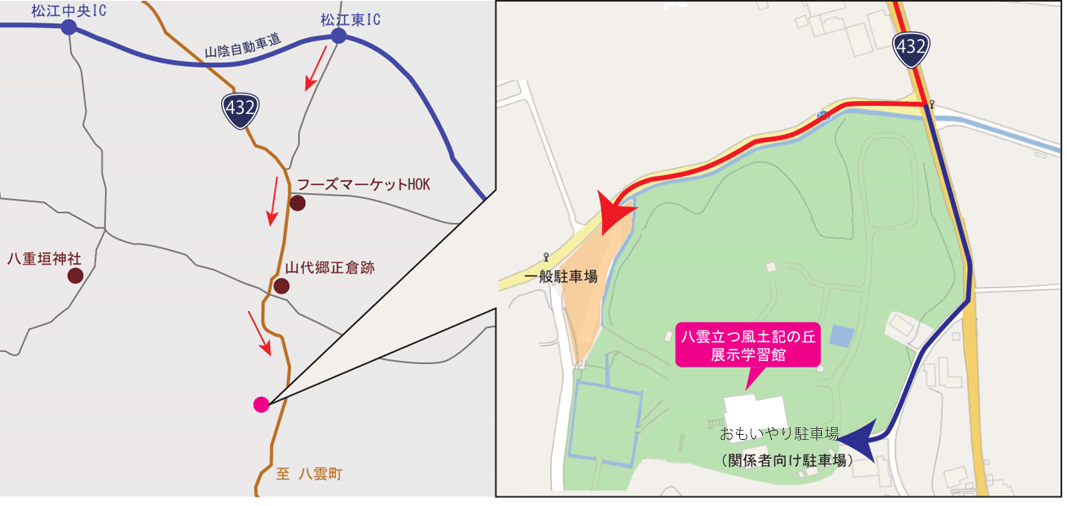 Requesting a Wheelchair
| | |
| --- | --- |
| Reception Area | Information (lobby) |
| Available for use | from 9:00–17:00 (entry permitted until 16:30), corresponding to the operating hours of the museum |
| Usage | To request a wheelchair, please visit the information desk. They are available to use free of charge. |