Museum
Built in the shape of a conjoined-rectangle tumulus, the museum is a one-story building constructed from reinforced concrete (a portion of it is two stories). The rooftop of the museum is a viewing platform where visitors can observe the Ou Plain, Mt. Chausu, and even Mt. Daisen if the weather is clear.

Also present is the Fudoki Botanical Garden as well as the place where the Nukatabe-no-Omi sword was discovered, Okadayama No.1 Kofun, where visitors can observe the interior of the stone chamber. Artifacts from the Fudoki-no-oka area as well as other items such as the copy of the Izumo-no-kuni Fudoki manuscript are displayed within the exhibition halls of the museum. Among these are Excavated Deer Clay Sculpture in Looking Back Posture and a sword inscribed with the phrase Nukatabe-no-Omi, two pieces which are well-known throughout Japan as designated Important Cultural Properties. Special exhibitions are also opened periodically.

Approximately 80 different varieties of plants described in the Izumo-no-kuni Fudoki are cultivated at the Fudoki Botanical Garden. This one-of-a-kind collection includes rare specimens such as Vincetoxicum atratum.

The area also contains reproductions of dwellings from the Kofun and Nara periods and of the earthen walls and moats that surrounded medieval manors.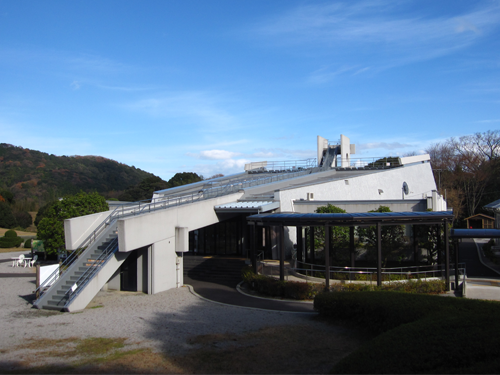 Museum
Okadayama No.1 Kofun

Reproduction of dwelling from the Kofun period

Reproduction of dwelling from the Nara period

Reproduction of the earthen walls and moats that surrounded medieval manors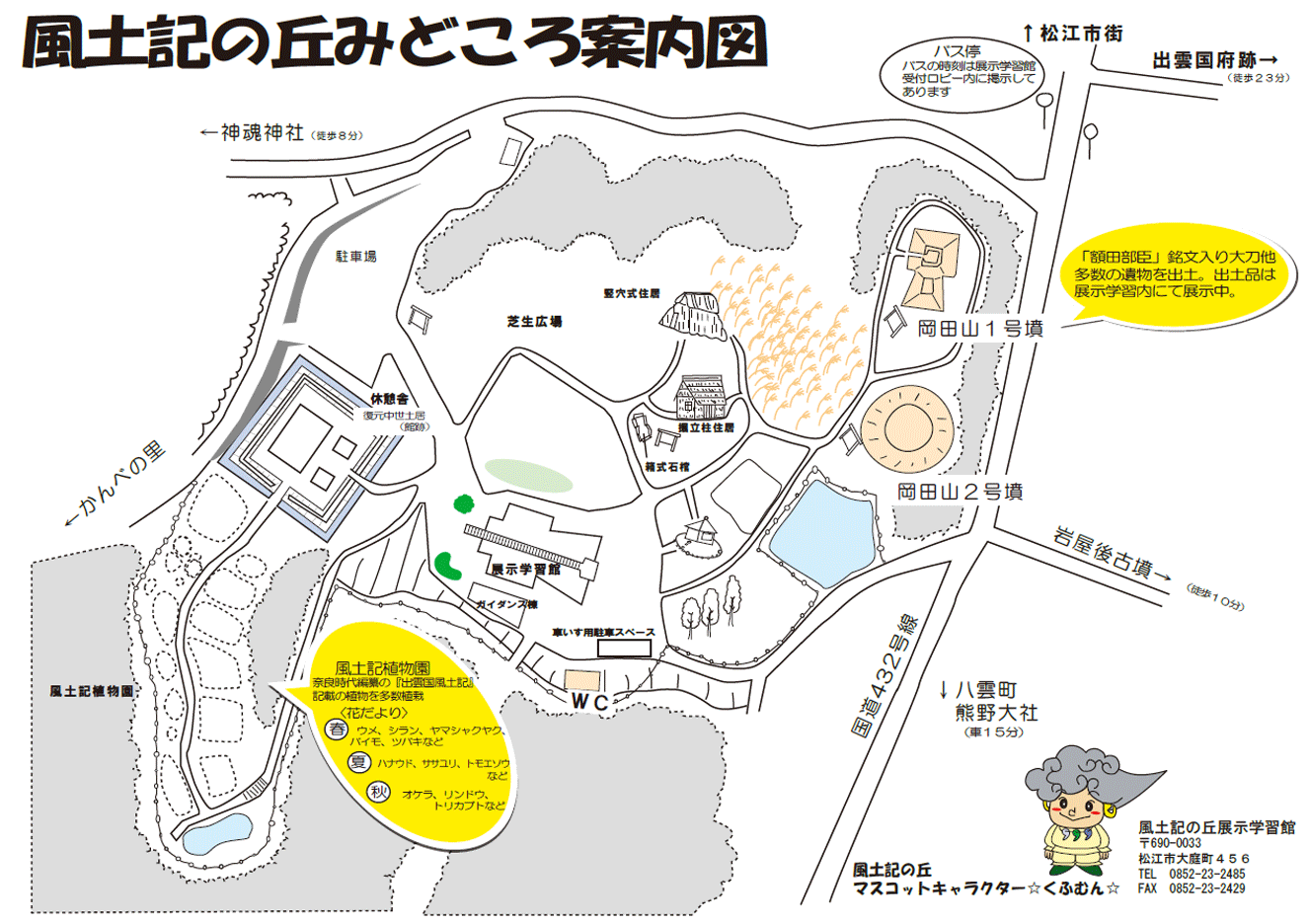 Download (PDF)